So, you need to book a headshot session and you're wondering how to make the most out of it. Don't worry, I've got you covered with this quick guide to help you prepare for a kick-ass headshot session.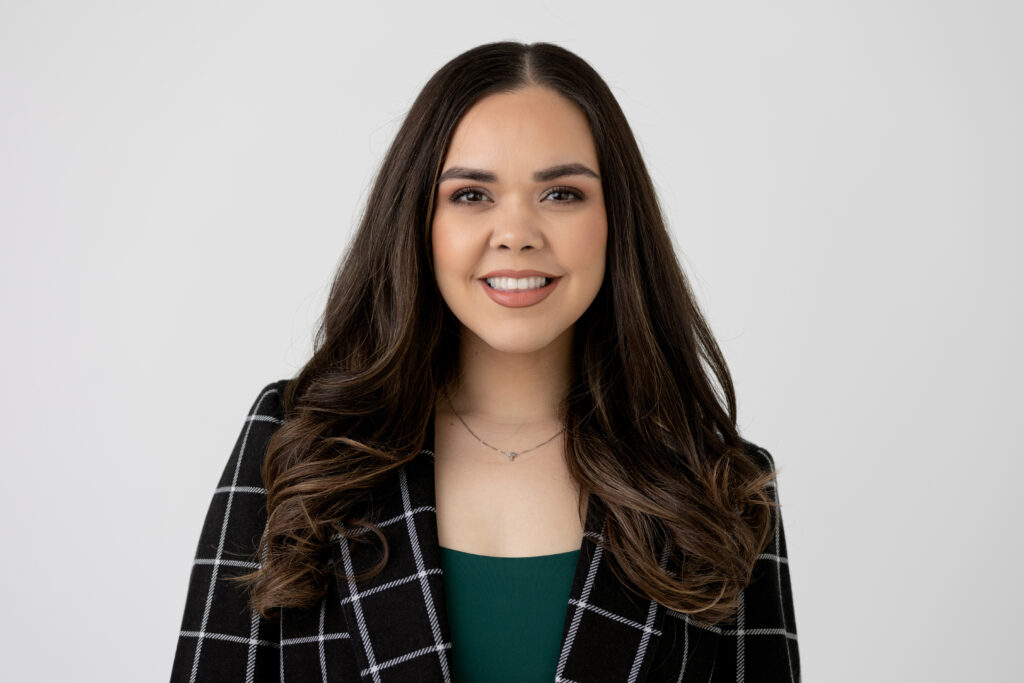 Have a Plan for Your Headshots
Before we even start shooting, it's important for you to have a clear idea of what you need from your headshot photos. Understanding where you'll be using your photos will also give you an idea of what to wear for your headshot session.
Knowing the why behind your images will also dictate the feel or vibe needed. A dating profile will be different than your company directory. Your new website may only need one or two headshots for the "about" section, or are you finding that you need more behind-the-scenes, process images and more? If this is the case, you may want to look into brand photography instead.
What to Wear for Headshots
Choosing the right outfit for your headshot session is crucial. Here are some tips to help you prep your clothes:
Try on everything before your session to ensure a perfect fit.
Iron or have your clothes cleaned and pressed ahead of time for a polished look.
Keep in mind that dark fabrics can show every piece of lint, so use a lint roller on any knits before your session.
Wear clothing that makes you feel good and confident. If you don't like your outfit, it will show in your photos.
Check out the blog post – "What To Wear for Your Headshots" – for style tips, including clothing choices, colors, and patterns that work best for headshots.
Hair & Makeup & Skin Prep
While it's not necessary to have professional hair and makeup done for your headshot session, taking the time to pamper yourself and feel put together can really boost your confidence, which will shine through in your photos. In most cases, especially after the pandemic, we find that most clients like to do their own hair and makeup. But, we can make suggestions of local hair and makeup artists to connect with. If schedules align, we do have a couple of artists who come to the studio too.
Here are a few tips to help you prepare your skin and hair whether or not you use a professional:
Hydrate yourself by drinking plenty of water leading up to your shoot. It will not only benefit your skin but also your hair.
Gently exfoliate your skin the morning of your session to ensure a smooth canvas for makeup application.
Avoid getting any new or drastic facial treatments or injections right before your session, as they may cause irritation, swelling, or breakouts.
Get your eyebrows shaped a few days before your session, but avoid doing it on the same day to prevent any potential reactions or unexpected results.
Remove all of your makeup the night before your session, paying special attention to mascara and eyeliner. This will ensure a fresh face for flawless makeup application in the morning.
Clean up your nails and add fresh polish or have a manicure a couple of days before your session. It's all about feeling put together, even if your fingers won't be visible in the photos.
Avoid showing up with dirty or wet hair, as it does not photograph well. If you are seeing a stylist and you did not book a wash and style, this can disrupt the hairstylist's plans for your look.
If you need a color touch-up or haircut, do it at least a week before your session. Avoid making drastic changes to your hair color, cut, or getting bangs right before your session. We want your photos to truly represent who you are and how you normally look.
Get Ready to Have Fun during your Session!
I want your headshot session to be a joyful, playful, and incredible experience. When you're enjoying yourself, you'll naturally radiate happiness and confidence, resulting in the best pictures and memories. Here are a few more things to keep in mind:
Practice your expressions the night before and on the morning of your session. Ever heard of a "smize"? It's all about smiling with your eyes, and Tyra Banks made it famous. Check out these smize tips from Tyra! Smize Tips
Experiment with your laugh, pout, and silly faces. It's all about discovering what makes you smile and capturing your serious business face too.
Determine your good side by using mirrors. Remember, the mirror image will be opposite to the camera, so it might blow your mind!
If you're not having fun during the session, don't worry—I'll bring out the big guns. Backstreet Boys? Check. Fan blowing. Check…but fair warning, I have a few dad jokes that I will have to pull out if you are taking yourself too seriously!
So, now that you're armed with these tips, get ready to rock your headshot session like a boss. I can't wait to capture your natural beauty and showcase your confidence and power as a human in business.
Let's create brand imagery that you'll love and get excited about. See you soon!